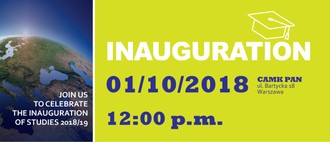 Geoplanet Center invites you to the Inauguration of the academic year 2018/2019. The ceremony will take place at the Copernicus Astronomical Center, Polish Academy of Sciences.
Professor Szymon Majewski (director of the Institute of Geophysics, Warsaw University) will give a lecture on "Global warming – physicist's perspective".
Everybody is welcome to attend.